The development of TWS technology has brought a lot of convenience to our lives. Whether it is walking, office, reading, compact and portable TWS Bluetooth earphones/earbuds can meet our needs. Here we have summarized the best TWS earbuds/earphones in 2020. Let's check them out.
1. Apple Airpods Pro
Apple Airpods Pro is Apple's newest TWS earbuds that were just released in Oct, 2019. It has in-ear design and ANC noise canceling, which offer people really good experience. As a result, it is back-ordered in many markets such as China markets after global launch.
The price of Airpods Pro is high. But after getting it, many people think it is the most cost-effective product that they have ever got. Firstly, for iPhones, it is hard for you to find TWS earbuds that work perfectly with iOS. Airpods series are almost the only choice. Secondly, the experience for Airpods Pro with iPhones is really impressive. The pop-up notification after taking off the cap, the pause after taking off the earbuds, the vent system for pressure equalization, these details really matter for us. And it is why we do not regret to choose it even it has a high price.
In daily life, Airpods Pro is really easy to use. The performance of its ANC noise canceling is good. And it is super comfortable to wear and durable. We all know Apple products always have the best quality.
Although on some occasions Airpods Pro also has its cons. For example, the transparency mode cannot be used in sports. And considering it is only IPX4 waterproof, it can only meet your daily use. But for daily use, I really can not find anything it disappoints me. So if you are seeking for TWS earbuds only for daily use, and you have enough budget, just buy it. You won't regret.
Pros: Good ANC performance, reliable quality
Cons: High price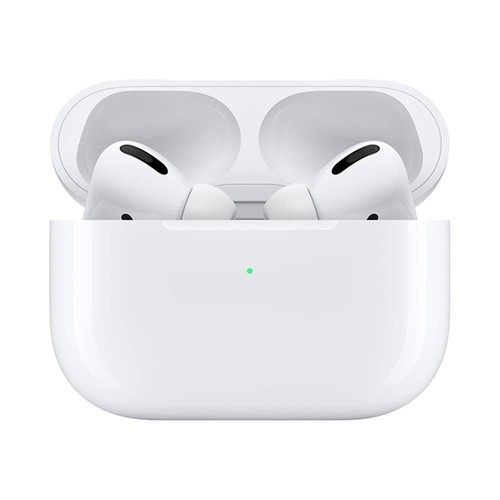 Geekbuying.com
2. Apple Airpods(2nd Generation)
From the collective ridicule at the beginning of the press conference to a few times out of stock after the sale, Apple AirPods has told us the true nature of humanity with reality.
The new AirPods, which have no change in appearance, put the biggest updates inside. The biggest change is to upgrade the W1 chip to the H1 chip. Please note that, no matter from the name to the performance, W1 to H1 is actually a huge leap. The Apple W series chips are used for wireless connection management, somatosensory and touch control to ensure the good experience.
In addition, Apple officials said that the new AirPods can reduce the delay of the transmission by 30%. For example, when you are playing PUBG, you can hear the sound faster, and as a result have a better gaming experience.
And if you need to drive often or can't focus on the screen of your iOS device for a long time, the new AirPods are the ideal choice.
Of course, if you are still looking forward to a TWS earphone/earbuds that can be used in sports, you can have a look at Airpods Pro with H1 chip. In any case, Apple will not let you down.
Pros: Nice design, comfortable to wear
Cons: No noise canceling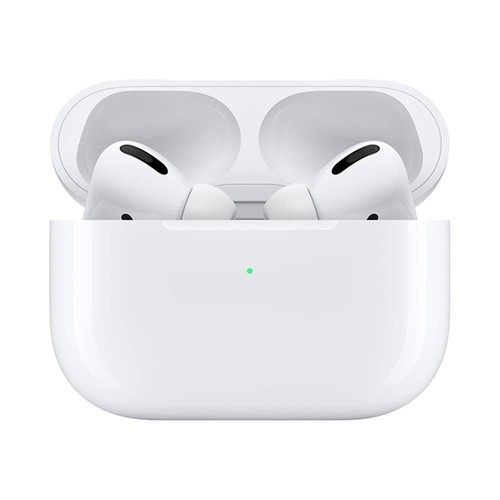 Geekbuying.com
3. Xiaomi Mi Airdots Pro 2(Air 2)
Compared to Apple Airpods series, Xiaomi airdots series aim at people who care more about the cost-effect as well as Mi Fans.
Xiaomi Airdots Air 2 is a new product released with Xiaomi 9 Pro 5G in September 2019. In fact, before this product, Xiaomi has successively launched many similar products, such as Xiaomi Airdots Air, Xiaomi AirDots Youth Version , Redmi AirDots, etc. This time the Xiaomi Airdots Air 2 is the biggest difference from previous products: 1. It has a half in-ear design. 2. It is connected with the latest stable version of MIUI10 and MIUI11 system, and new Pop-up UI notification.
Xiaomi Airdots Air 2 has a Bluetooth 5.0 chip, which has a more stable wireless connection. The earphones are also equipped with a large 14.2mm speaker, combined with a large composite diaphragm dynamic coil, which can bring us rich details. Air 2 uses dual mic environmental noise canceling technology, which can effectively reduce the environmental noise during a call. In addition, an infrared sensor is built into the earphones, which detects the wearing status of the earphones. When the earphones are removed, the music is automatically paused.
Besides, just like Apple Airpods, Xiaomi Airdots Air 2 also has a split design. It means each earphone can be used separately.
In summary, Xiaomi Airdots Air 2 is a fully upgraded product. It not only has a much improved appearance, but also uses a more comfortable half in-ear design. The visual effect of the pop-up UI notification is really good. Moreover, the price is very impressive. Compared with Apple and Huawei, the price of Xiaomi Airdots Air 2 is much more acceptable. What else can I say for this price! Just go and get it if you use Xiaomi phones.
Pros: Good price, split design
Cons: A little big in size
4. Huawei Freebuds 3
Huawei finally launched its new TWS earbuds, Freebuds 3, to compete with Apple AirPods Pro. Both Freebuds 3 and AirPods Pro are featured in active noise canceling(ANC). Compared to the Apple AirPods series, Huawei Freebuds series usually has a more competitive price. This time, Freebuds 3 has almost only a half of the price of Airpods Pro.
As half in-ear earbuds, Freebuds 3 sounds really great. Thanks to the newest Kirin W1 chip, Huawei Freebuds 3 also supports auto-connection after opening the cap and Pop-up notification. The speed of the Bluetooth connection is amazingly fast, even faster than Airpods series.
It may hard for you to think about the performance of noise canceling on half in-ear earbuds. On Freebuds 3, physical noise canceling is almost zero. But after testing, we found it better than we thought. Freebuds 3 provides active noise canceling up to 15dB. By detecting the microphone on each earbud, the Freebuds 3 can create an inverted waveform to eliminate noise. Although it is not as efficient as AirPods Pro, you can definitely feel the difference when you turn on noise canceling function. However it is a pity that in sports, noise canceling function doesn't work well. Hope Huawei can improve this in the future.
There is no doubt that Freebuds 3 is a good choice for users who want to buy earbuds with ANC function at a cheaper price. Prior to the release of Freebuds 3, we were pretty sure no one could challenge the throne of the AirPods Pro. But now, Freebuds 3 is like a brave warrior, holding the sword to challenge. And we are quite impressed by it. So if you are looking for a ANC earbuds, and you have a Huawei phone, do not hesitate to get it.
Pros: Nice ANC performance with half in-ear design
Cons: Only good on Huawei phones
Banggood.com
5. Sony WF-1000XM3
Sony is famous for its leading technology on its newest consumer electronics, including TWS earphones/earbuds.
WF-1000XM3 is equipped with the HD noise canceling processor QN1e, which improves the noise canceling effect and also allows the earphones to have 24-bit non-destructive audio processing capabilities. After the DSEE HX technology update, the sound of WF-1000XM3 has also been improved.
The noise canceling on Sony WF-1000XM3 is even better than Airpods Pro, almost to Song 1000X series headsets. With the well-designed and programmed APP, you can even control the level of the noise canceling. This is really amazing. What's more, the sound quality is top among its TWS earbuds competitors.
The comprehensive level of the WF-1000XM3 shows us once again the comprehensive capabilities of Sony in R & D and integration of industry resources. So if you are looking for more professional TWS earbuds in noise canceling and sound quality, just choose it.
Pros: Top ANC performance, good music quality
Cons: High price, sometimes bad Bluetooth connection
6. Razer Hammerhead
With the launch of Apple Airpods, more and more brands are releasing their own TWS earphones/earbuds. Each brand is trying to find out its unique product features. From this point of view, Razer Warhammer itself has natural attributes of the gaming device. In addition, as Bluetooth headphones, it can be found that the sound quality is significantly better than Airpods' sound quality.
The delay does indeed improve significantly, which definitely helps with the gaming experience. As far as we know, Razar Warhammer has the shortest delay in all kinds of TWS earphones/earbuds in the market, less than 100ms.
The battery life is also impressive. I guess it is why this time Razar did not add light effects on this earbuds. The connection speed is also fast. When the cap it open, the connection is built in a second.
However, there are still a lot that Razar can improve. For example, Razer Fan will be very concerned about the lighting effects. And it will be better if Razar can simplify the control of Razar Warhammer.
If you are a game addict, especially a PUBG addict, trust me, Razar Warhammer is the best choice for you.
Pros: Very small delay, nice gaming experience, good price
Cons: No RGB light
7. Redmi Airdots
After the release of AirPods, different brands have also launched their TWS products. But in terms of actual experience, there are few products that can match AirPods. To be precise, there are none. Believe or now, a good experience is built based on the costs.
At the first glance, I didn't have an expectation on this $20 TWS earbuds. However, after the first actual experience, I feel more and more amazed.
Redmi AirDots has an in-ear design, which has a natural noise canceling effect. Everyone knows that starting with EarPods, Apple's earphones/earbuds have really normal performance in both high and low frequencies. However, this $20 Redmi Airdots performs really amazing in low frequency, which surprised me most.
Besides, most TWS earphones/earbuds in the similar price range on the market do not support bilateral calls. During a voice call, only the main earphone/earbud sounds. Redmi AirDots supports bilateral calls, and with DSP digital noise reduction, the call quality is nice.
On the point of hearing alone, $20 Redmi AirDots let me refresh my perception of the Redmi brand again. If you are looking for a low price, but not cheap TWS earbuds/earphones, no doubt Redmi Airdots will be your best solution.
Pros: Super price, nice sound quality
Cons: Sometimes bad Bluetooth connection